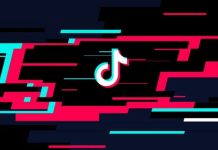 As you all know, the Indian government banned 59 Chinese apps. This decision has been taken keeping in mind the data safety of the users. The government has called this decision...
A war has been declared between two trendy platforms, YouTube vs TikTok which is better. The discussion on which social media platform is excellent appears endless. It has left Tiktok, and...
The voguish Battle Royale game Player Unknown's Battlegrounds, also known as PUBG initially came in 2017, and on March 19, 2018, it came out with its mobile version. Since then, it...
Among millions of people all around the world, with thousands of games online, only PUBG is one that is made a breakthrough in gamer's lifestyle. PUBG or Player Unknown's Battleground continues...
China's premium and high-performance smartphone brand iQOO is ready to play its innings in the Indian smartphone market. The company will launch its first in India on 25 February. Just before...
Cricket games are famous around the globe. The game is full of excitement and challenges. With Android User, you can experience cricket like never before without spending too much energy. Here...
If you love stories of king and queen and trying to find a remarkable, keep you on the sting of your seat show, then Game of Thrones is simply the show...
New Impressive Realme 3 Smartphone in India After launching of Xiaomi Redmi Note 7 series, Samsung Galaxy M30 and Galaxy A Series, now Realme company is launching the Realme 3 in India....
Beef Jerky History Its origins date way back during the 1800s where Quechua tribe in South America invented meat called ch'arki or charqui. The dish was prepared by adding salt to the...
Fighting games have always been the favourite division of gamers. But if we look at Android then we can not see it, Some gamers think that they do not have many...