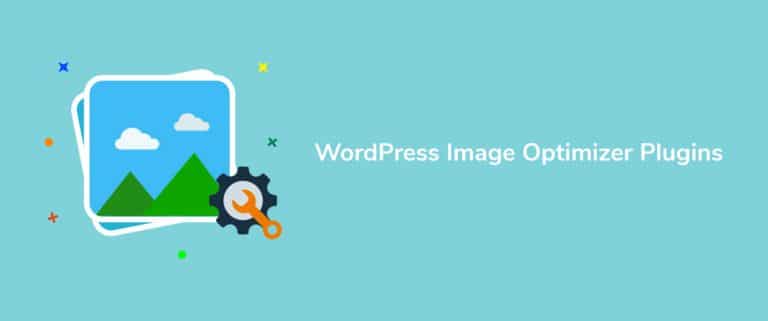 Images may enhance your site's user experience, strengthen your brand, and provide additional advertising assets.
On the other hand, unnecessarily huge images might slow down website load times, harming your SEO and frustrating your users.
By optimizing your images, you may avoid these problems while still reaping the benefits of images.
This is accomplished by reducing the size of images and altering the way your site handles picture loading.
The procedure can take a long time if done manually, but WordPress users can use image optimizer WordPress plugins to speed up the process.
Smush is the most widely used WordPress image optimising plugin. It uses lossless compression (which means the image file's quality is preserved) to reduce the size of your pictures by up to 5 MB, either individually or in bulk. Other techniques, such as lazy loading and auto-resizing, are used to improve page performance.
Smush is a simple plugin for newbies. If you install this plugin on an existing site, all you have to do is navigate to the plugin's settings to activate it. It will then optimise all of your current photos. As long as the plugin is installed, any new images you submit will be automatically optimised.
Smush's free and premium versions, Smush Pro, are fantastic all-around alternatives for most WordPress users who want to compress their photos but don't have the time to do so manually. Smush Pro ($6 per month) compresses files even more than the free version and overcomes file size limits (the free version restricts you to images under 1 MB).
The image optimization plugin from Optimole is modern and straightforward, with most of the tools running in the background without your knowledge.
It necessitates the rapid setup of an account and the input of an API key.
After that, go to the dashboard to see all the optimized photos and change parameters like image replacement, extensive image scaling, compression quality, and slow loading.
Outside of WordPress, Optimole has its dashboard. More specific information, such as optimization sizes and monthly reports, can be found here.
Optimole performs all image improvements automatically. You won't have to worry about your images loading slowly because CDN power it.
One of the most excellent features is tracking and monitoring, which gives you highly detailed information about what's going on with your photographs and how much space is being saved.
It's a good package that includes lazy loading and image resizing without the need to pay any money.
The Free plan provides for 5,000 monthly visits and unlimited bandwidth, which makes it ideal for personal WordPress sites.
There are three different subscriptions available, starting at $10.62 per month for 25,000 monthly visits and unlimited bandwidth.
The CDN has been included in all paid plans as well.
ShortPixel, a free image optimization plugin, provides two picture compression methods: lossless and lossy.
Lossy compression involves removing some data from a file, resulting in smaller files with slightly reduced image quality.
Try ShortPixel if you can't decide between these two ways.
The most excellent feature of this plugin is that it preserves the original image copy to be easy to restore if necessary.
Other minor advantages include CMK to RGB conversion and image rescaling.
Additionally, ShortPixel supports unlimited compression of JPG, PNG, GIF, WebP, AVIF, and PDF files.
ShortPixel offers free picture optimization for up to 100 images per month and charges for additional photos every month.
For example, you can pay $3.99 per month to receive 7,000 photographs, $8.33 per month to receive 16,000 images, and so forth.
The EWWW Image Optimizer plugin works similarly to our first two recommendations.
It optimizes photos as they are submitted to your site, and you can also optimize previously uploaded JPG files individually or in bulk.
The compression used by EWWW is lossless.
EWWW, on the other hand, has a few more features that set it apart.
You won't have to worry about enormous, uncompressed photographs because the plugin allows infinite file sizes.
Furthermore, the premium API version supports PNG, GIF, and WebP files, which is ideal for sites that use various file formats.
Finally, EWWW Image Optimizer offers a customer service team that responds to all queries, including free users.
Like several other choices, Imagify compresses your newly uploaded pictures and pictures in your WordPress media folder.
Everything is automated, saving you time and streamlining your workflow.
Imagify's three optimization levels, which you can choose in the plugin settings, are a standout feature.
There are three options for the smallest image files with the lowest image quality: lossless compression, lossy compression, and strong lossy compression.
It provides you with more control over the file size and quality.
Imagify is compatible with WooCommerce, NextGen Gallery, and other popular plugins, making it excellent for sites that need to compress many images.
Imagify also features a backup feature that allows you to restore the original version at any moment and start over.
Which image optimizer for WordPress should you use?
Smush – For limitless lossless compression for free (with a 1MB max for each image)
Optimole – For a somewhat strong free plan that included CDN, lazy loading, and the ability to always display an image that is optimised precisely for the viewer's screen and device.
ShortPixel – For the best optimization and the most elegant interface.
EWWW – For an optimised free WordPress image and no constraints on file size. Just keep in mind that it only works on your own server.
Imagify — For great compression, features, and a user-friendly UI.